NEW from Arlington
Zinc Grounding Connector
Versatile Termination for Grounding Electrode Conductors
Arlington's new Grounding Electrode Connector offers flexibility, convenience, and cost savings. It installs from outside or inside a metal panel or metal enclosure, through one of the existing 1/2" knockouts. There's no need to modify the box or enclosure to accommodate the connector. GC50 also eliminates the need to install lugs on a load center frame, and provides strain relief for grounding conductors.


---
Features

• Listed for use with stranded and solid copper
and aluminum wire
• Extra-wide cable range, meaning fewer items
to stock and inventory
• Half the cost of other listed connectors now
on the market
• Usable for bonding and grounding separately
derived systems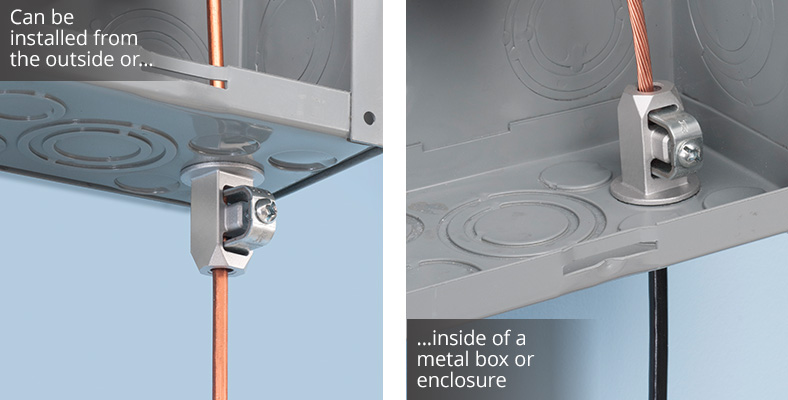 How to Buy
Contact an Arlington Sales Representative
Purchasing in Canada? Please click here to contact our Canadian Representatives.