Steel Snap2It® Connectors
Easy Snap-in Installation - Economical - 3/8" Trade Size
Available in 3/8" trade size, both connectors install into a 1/2" knockout, and accommodate steel and aluminum AC, HCF, MCI and MCI-A cable. The tinted 40STS has more room inside for easier cable insertion.

In Canada both connectors are Listed for use with AC90 and ACG90 cable.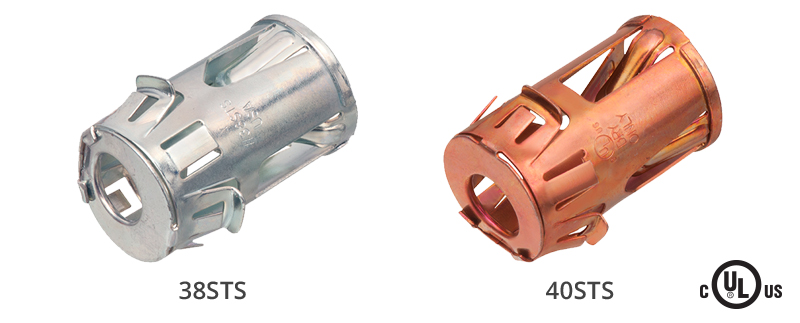 ---
Features and Benefits
- Tested to UL 514.B and Listed to meet UL ground fault requirements
- Removable
Unscrew the cable counterclockwise to remove it from the connector. Remove the connector from the box using a flat blade screwdriver to release the snap tangs from the inside of the box while pulling the connector out of the knockout.
- One piece design - ready to use
Patented/other Patents Pending
---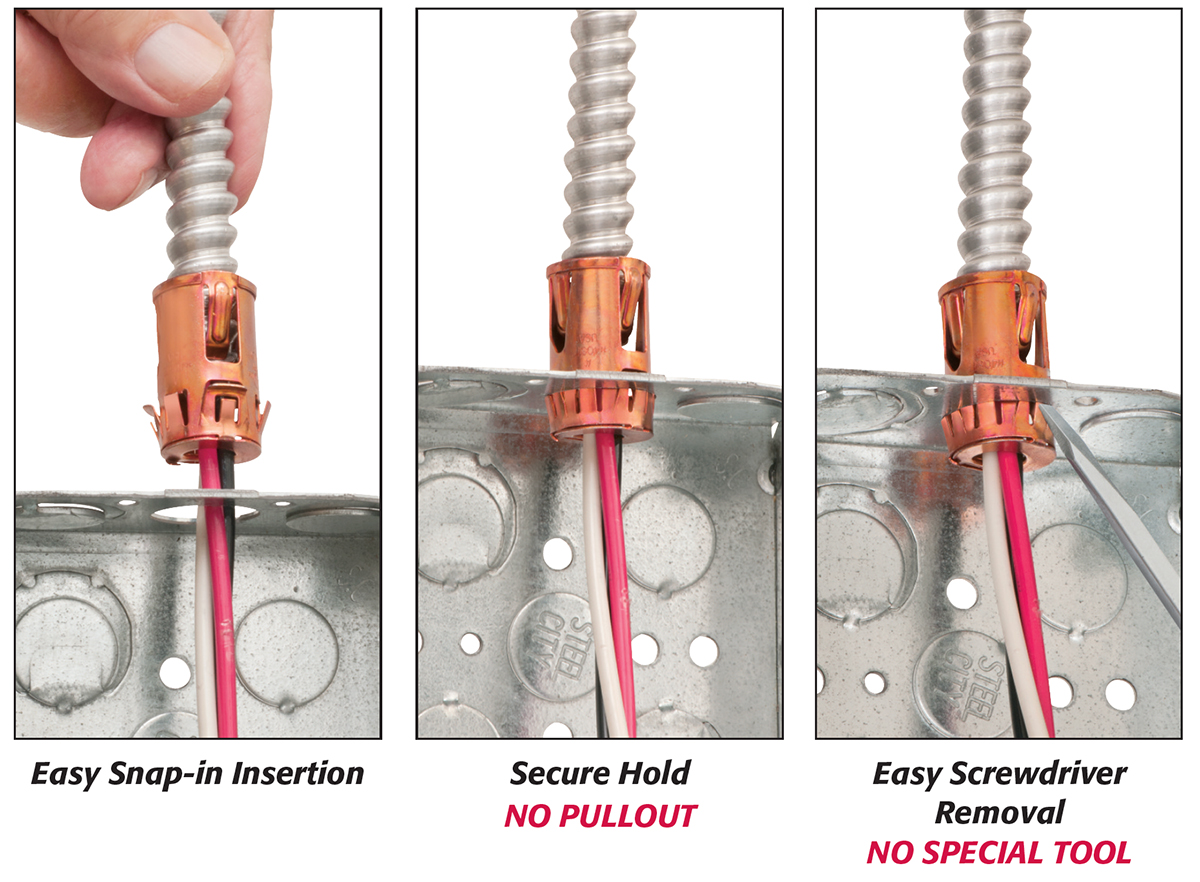 How to Buy
Contact an Arlington Sales Representative
Purchasing in Canada? Please click here to contact our Canadian Representatives.