NEW from Arlington
J Hooks for Communications Cable
in Plastic and Steel • Stackable for added convenience
Arlington's Cable Hooks are the super convenient solution for running communications cable. Available in heavy duty Plastic and two styles in Steel, these cable hooks have features that can handle any condition encountered on the job.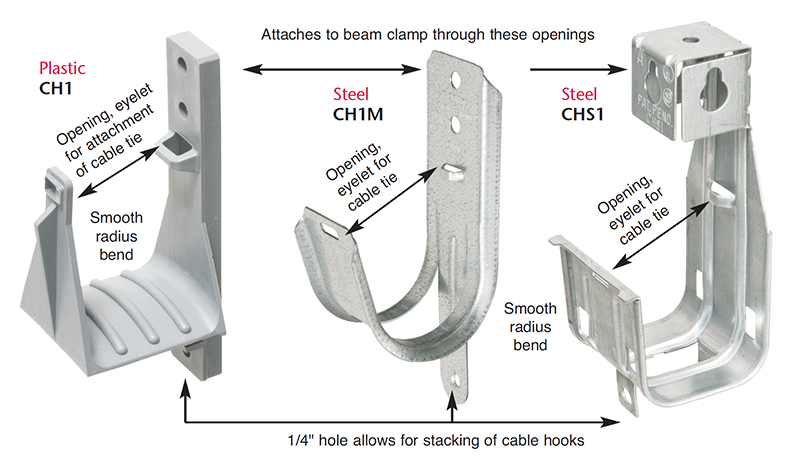 ---
Features
• 25 lb Support Rating
• Listed for use in air handling spaces per NEC 300.22 (c)
• Supports up to 90 Cat 5e cables with the center radius of the bundle spread over the 2" opening
• Maintains integrity of high performance data cable
• Stackable - in parallel or perpendicular orientation for vertical support of multiple tiers of cable (CHS1)
• Easy to attach to various supports, beam clamps and strut – usable on large panels to ensure proper bend radius

Non-corrosive plastic CH1
• Listed for flexible metal or flexible non-metallic conduit
(up to 1-1/4 " trade size)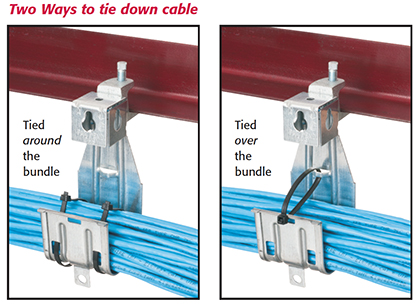 Stackable for Multiple Cable Tiers... Parallel or Perpendicular Orientation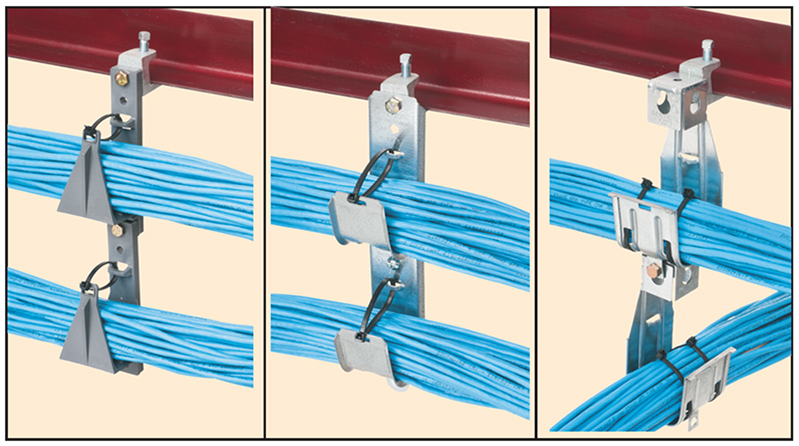 How to Buy
Contact an Arlington Sales Representative
Purchasing in Canada? Please click here to contact our Canadian Representatives.