NEW from Arlington
AnyBODY™ Conduit Bodies
Aluminum & Plastic • Weather-tight Seal for Exterior Use
Arlington's aluminum or plastic AnyBODY™ ships as an LB, but easily converts to a T, LL, LR or C by switching the blank plates and threaded flanges to create the style you need. It saves you the hassle, space, and cost of stocking five different conduit bodies. They're competitvely priced with LBs with NO EXTRA COST for the normally more expensive T.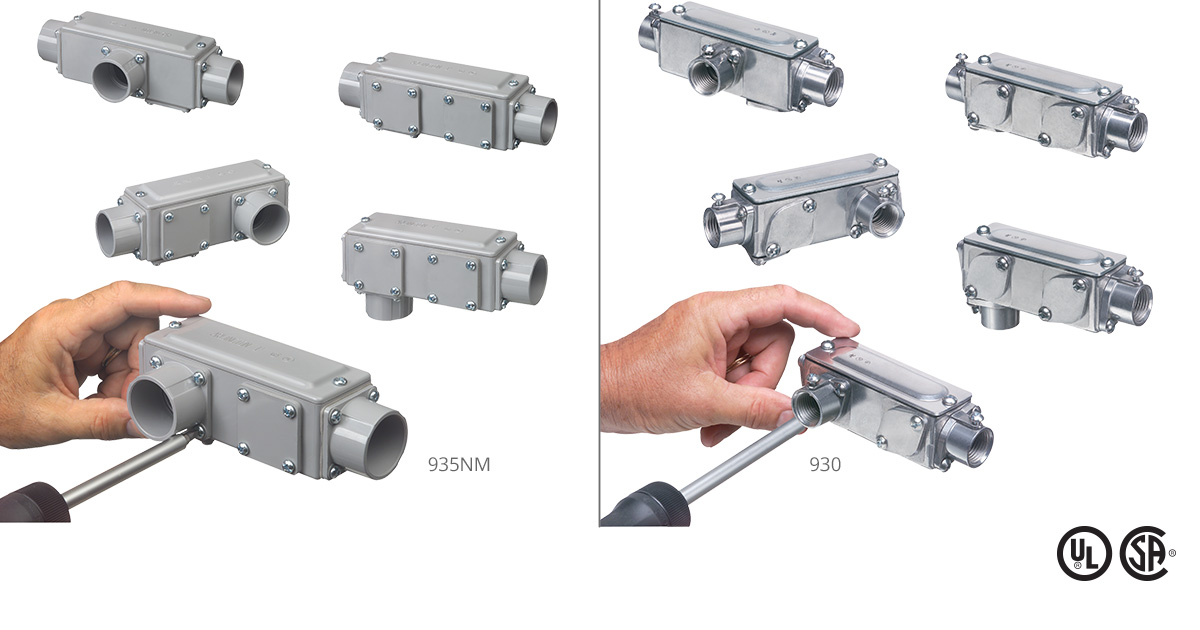 Plastic
• Sizes 1/2" to 4" (View here)
• Includes three non-metallic hubs with glue-in conduit joint

Aluminum
• Sizes 1/2" to 4" (View here)
• Includes threaded flanges for three openings
• 1/2" to 2" are combination EMT/Rigid—they're threaded for rigid,
but also have a set-screw for use with EMT
• Seated O-rings maintain weather-tight seal
How to Buy
Contact an Arlington Sales Representative
Purchasing in Canada? Please click here to contact our Canadian Representatives.