NEW from Arlington
Adjustable Fan and Fixture In/Out Box™
For New Construction
Our FBA426 In/Out Box™ for fan and ceiling fixtures comes pre-set for 1/2" ceiling depth, but can adjust up to
1-1/2" to accommodate varying ceiling thicknesses, like single or double drywall. It mounts securely to the ceiling joist in new construction and is listed to support fans up to 70lbs and fixtures up to 100lbs. The FBA426 features an always accessible depth adjustment screw that allows for depth adjustment of the box AFTER the ceiling is in place. It complies with 2014 NEC, 314.20 for set back boxes and is also UL Listed. 2 hour fire rating.

---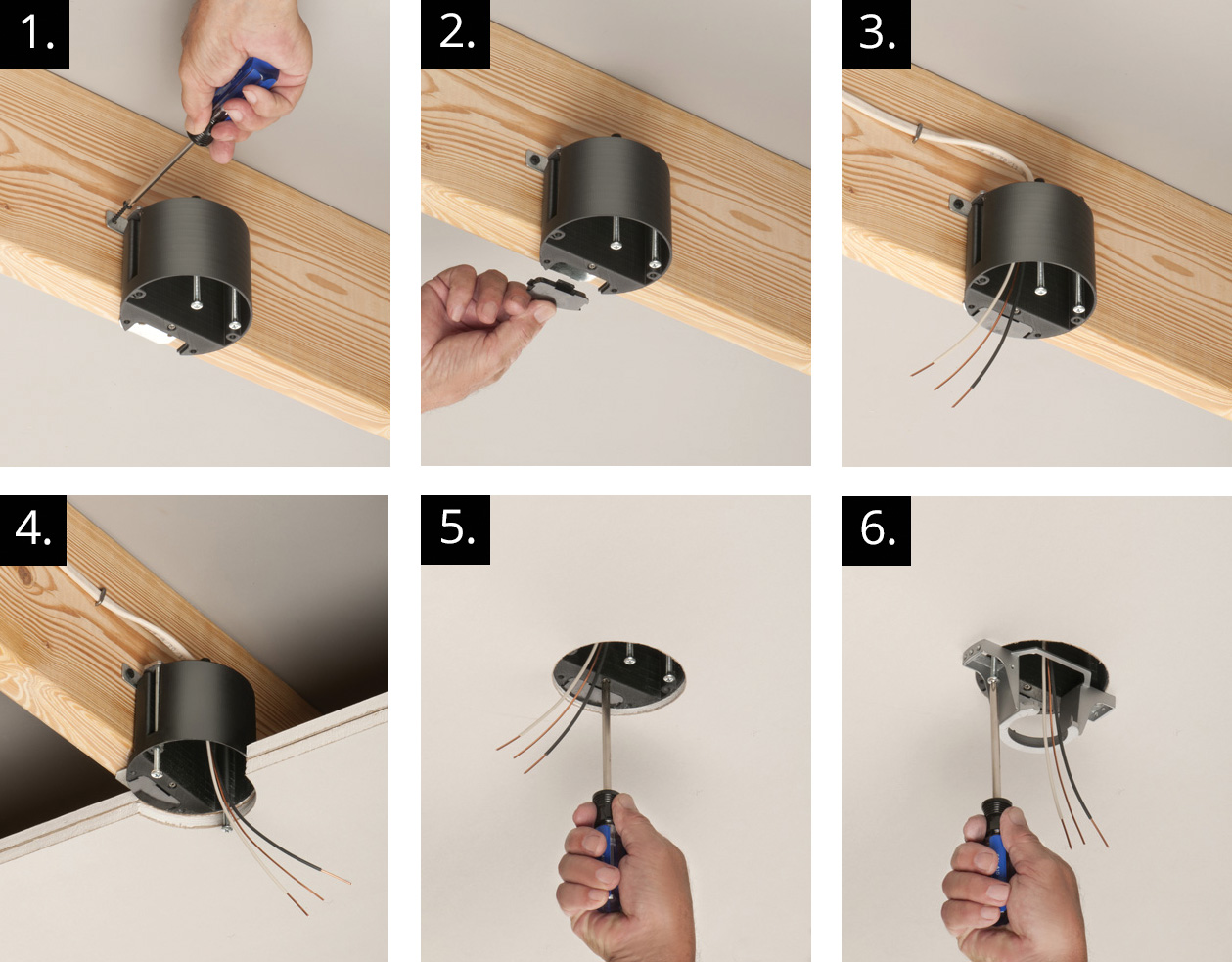 Installation Instructions
1. Install FBA426 onto joist with (4) screws: (2) through
support tabs A and B, and (2) more through the
front flange.
2. Slide plastic insert into box.
3. Pull NM cable through installed NM connector.
4. Cutaway: Box set back in double drywall ceiling.
FBA426 adjusts up to 1-1/2" for ceiling thickness.
5. After installation of wall board, use the depth
adjustment screw to adjust position of the box,
if necessary.
6. Box flush with ceiling. Remove captive installation
screws and install bracket.
How to Buy
Contact an Arlington Sales Representative
Purchasing in Canada? Please click here to contact our Canadian Representatives.