NEW from Arlington
Plated Steel Fan/Fixture Box for New Work
Adjustable Mounting Bracket • Versatile On Center Positioning
Arlington's plated steel box, with adjustable bracket, mounts fans/fixtures easily and securely between joists spaced 16 inches to 24 inches on center. Designed for flush installation on ceilings up to 1-1/4" thick, FBRS415 ships ready to install on a 1/2" ceiling. For otherceiling thicknesses simply bend the bracket along the pre-scored line for 3/4", 1" or 1-1/4" ceiling depth. Here's the innovative, heavy duty alternative to bar hanger brackets that eliminates the fan wobble you can get with lighter products.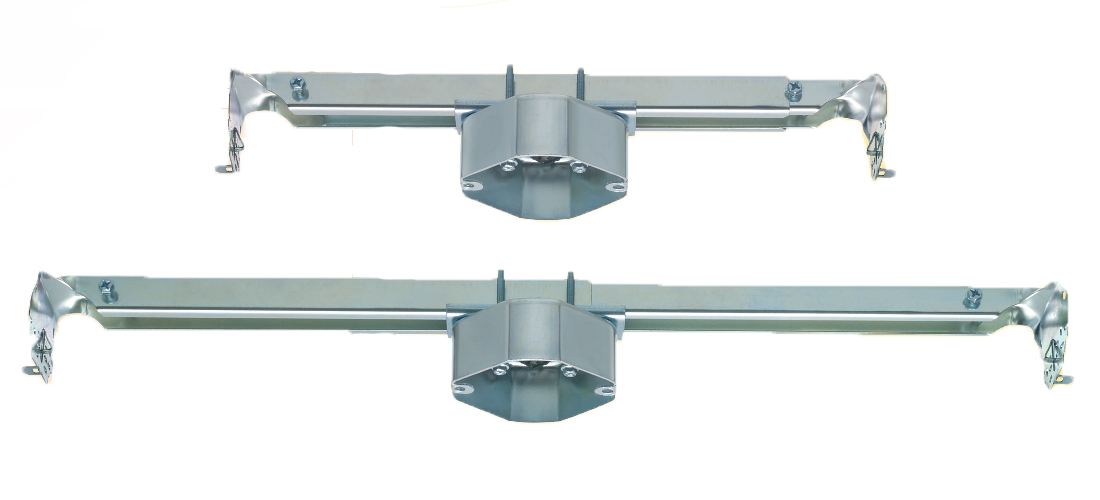 ---
Features

• UL/CSA Listed
• Adjustable bracket length
• Self contained, no loose parts!
• Meets Article 314.27 (C), 2017 NEC
• Ratings:
UL- 70 lb fan, 90 lb fixture are 24" o.c.
70 lb fan, 150 lb fixture are 16" o.c.
CSA- up to 50 lbs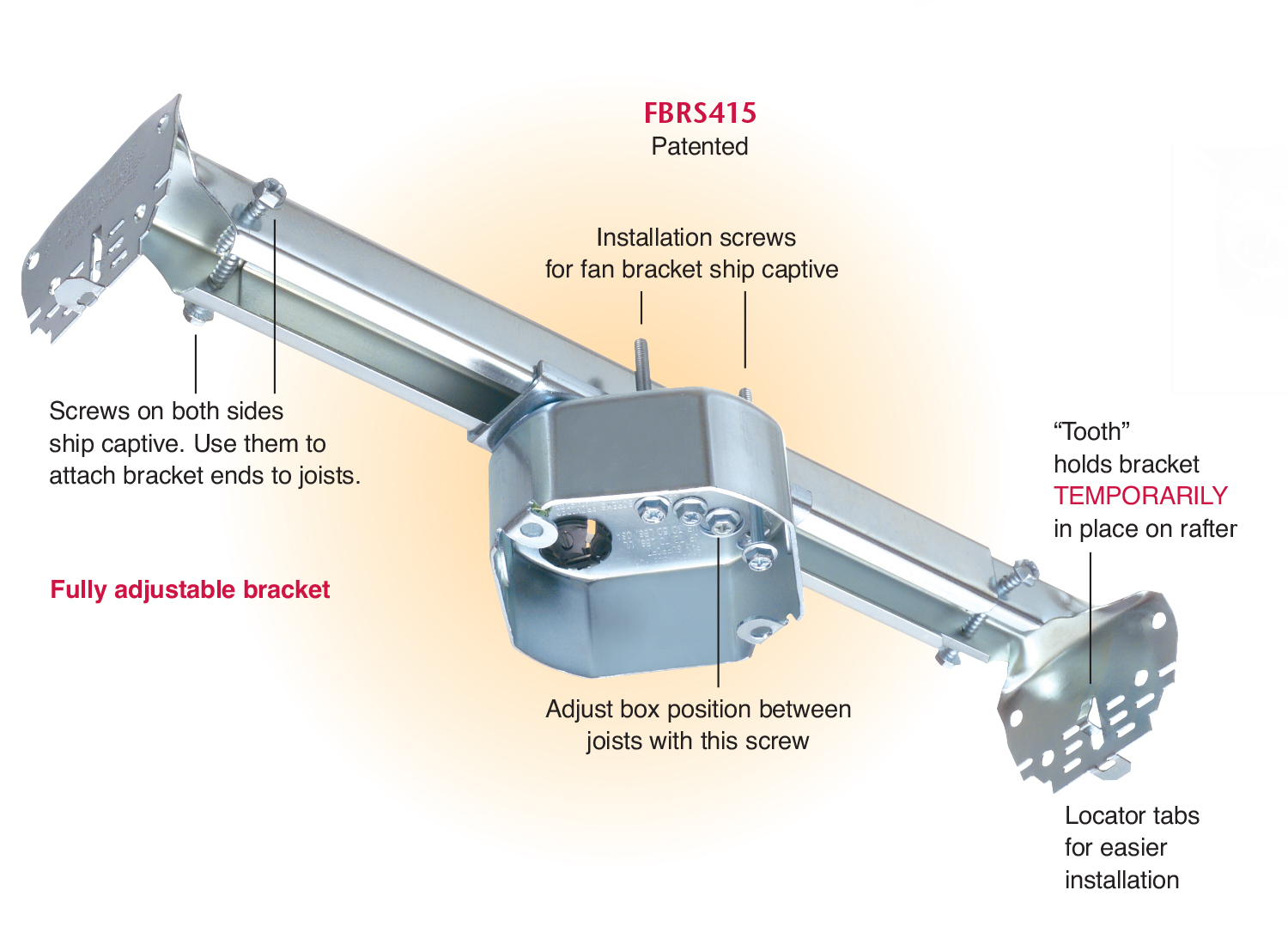 ---
Installation

Easy to install!

1 FBRS415 ships ready to install with a 1/2"
thick ceiling. For a deeper ceiling bend bracket
ends along the appropriate score lines as shown
at right. Tap in "tooth" on each end to hold bracket
temporarily in place on joist/rafter.
2 Remove screws from each side of bracket.
Use them to attach bracket to joists.
3 Position box in desired position along joist.
4 Install mounting bracket with supplied screws.
How to Buy
Contact an Arlington Sales Representative
Purchasing in Canada? Please click here to contact our Canadian Representatives.