NEW from Arlington
5.5" Concrete Floor Box & Recessed Cover Kits
Six Conduit Hubs • Two Low Voltage Ports • Six Finishes/Colors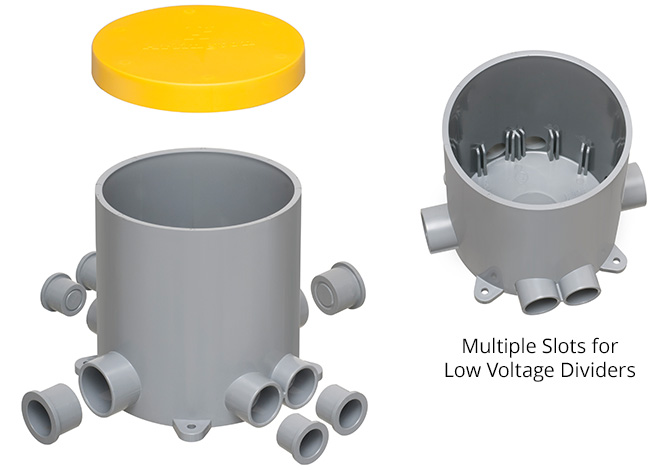 FLBC5500
Made of heavy-duty plastic, our FLBC5500 5.5" non-metallic
concrete floor box has six conduit hubs, four plugs and
multiple options for positioning the two low voltage
dividers in the box.
---
Recessed Cover Kits
The FLBC5540 series come with two low voltage openings,
an ultra-thin stamped steel flange, installed UL Listed
20A tamper-resistant decorator-style receptacle and
flush-to-floor in-use and blank covers. The ultra-thin
flange and recessed devices reduce trip hazards caused
by protruding plugs. Covers are available in SIX
finishes/colors: Diecast zinc cover, steel flange PLATED
in brass, nickel, and antique bronze finishes and
POWDER-COATED in black, brown, and light almond.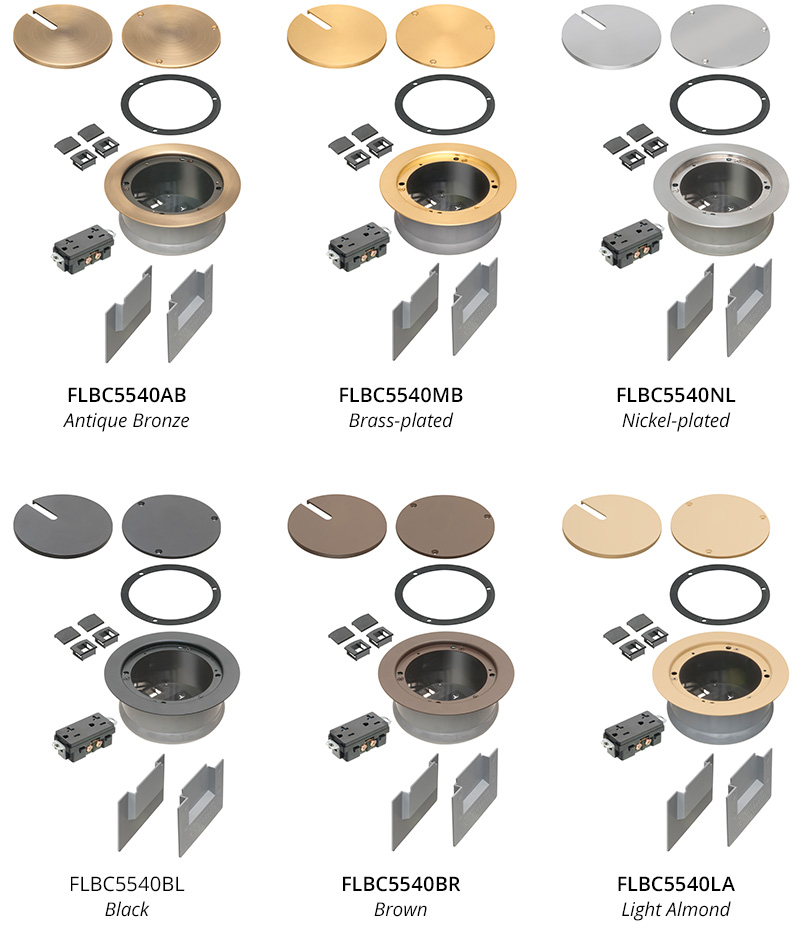 How to Buy
Contact an Arlington Sales Representative
Purchasing in Canada? Please click here to contact our Canadian Representatives.