NEW from Arlington
One, Two, and Three Gang Cover Kits for Our FLBC8500 Box
Our UL Listed GANGABLE FLOOR BOXES and the COVER KITS featured here are designed for commercial installations. Cover kits available in economical brass or nickel-plated zinc, powder-coated zinc, or plastic cover/frame kits. Our cover kits, except those with furniture feed inserts, include a 20A receptacle and low voltage insert.
Plastic Flip Lid Covers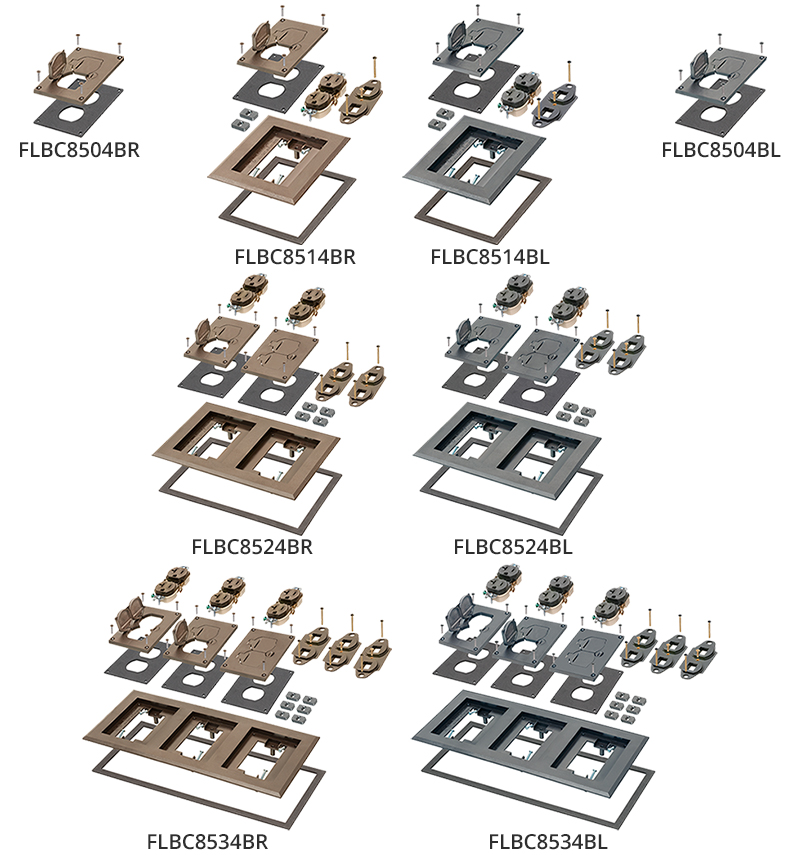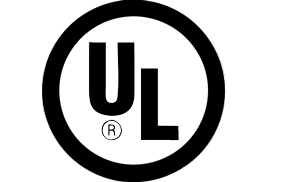 Metallic Flip Lid Covers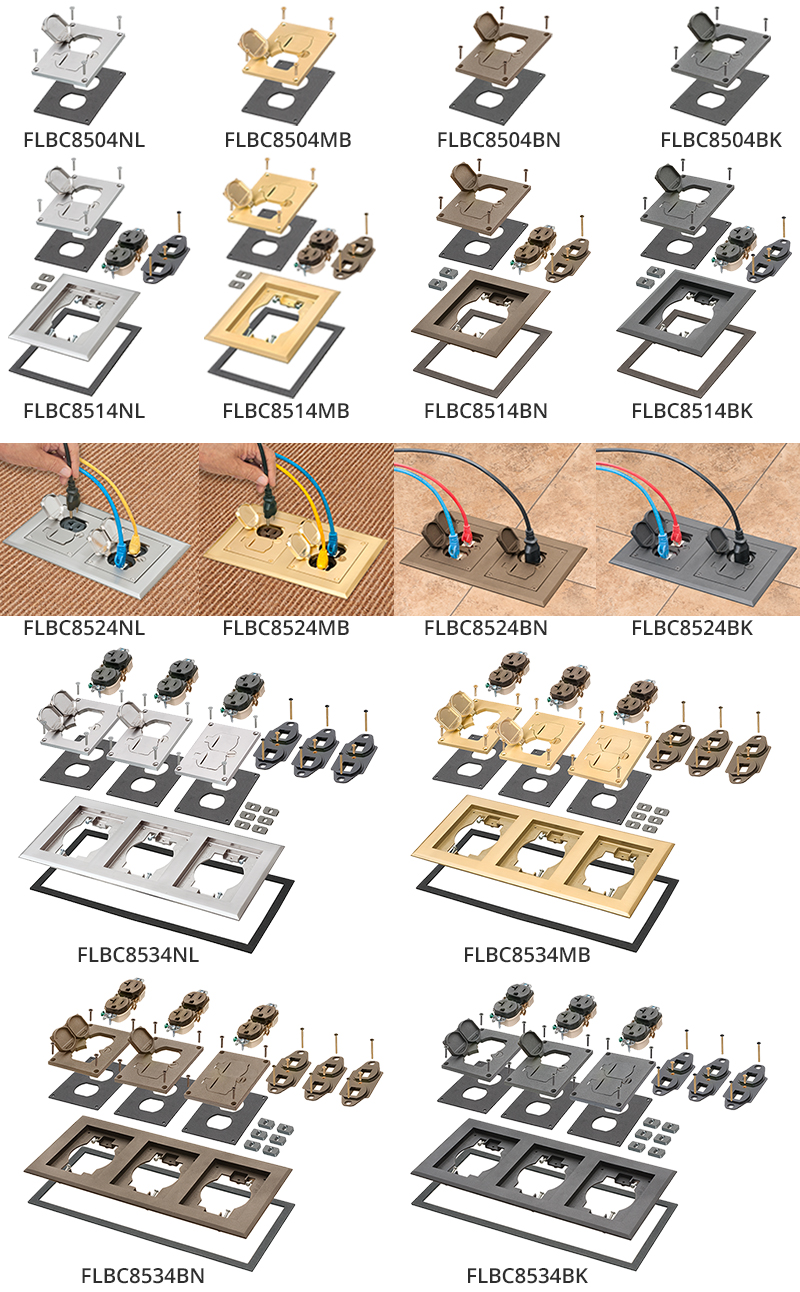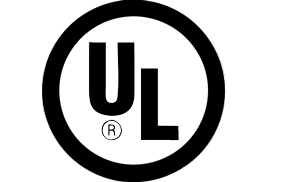 Metallic Furniture Feed Covers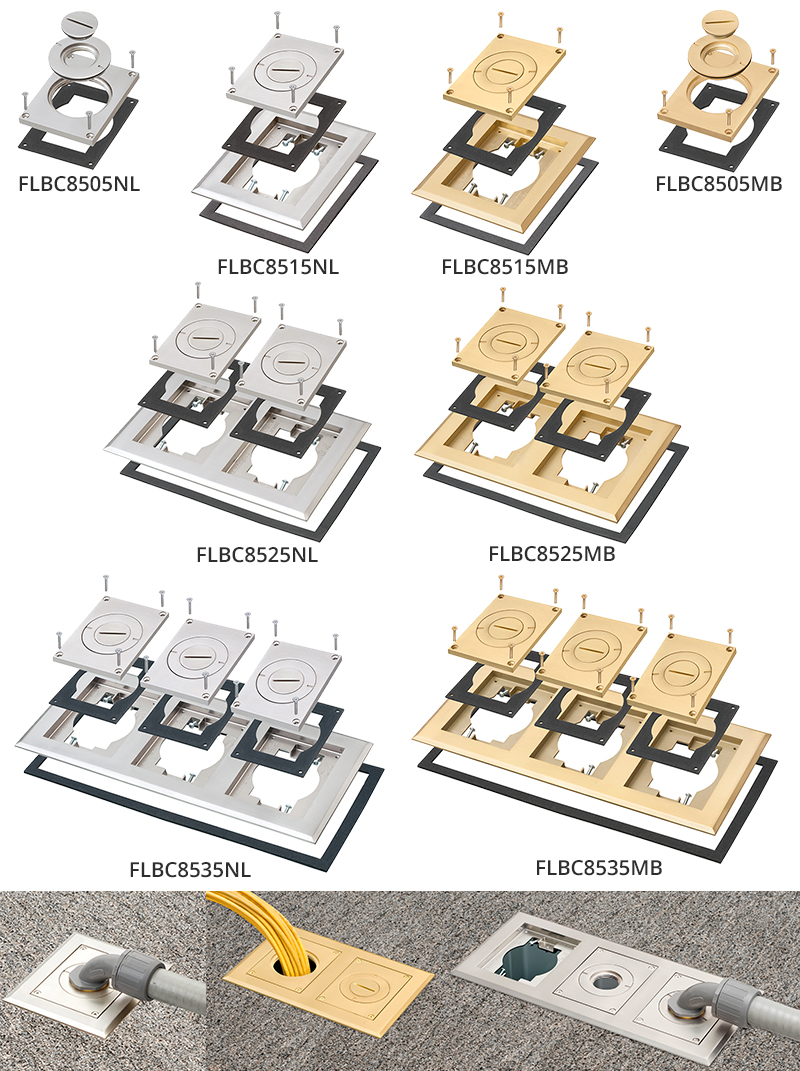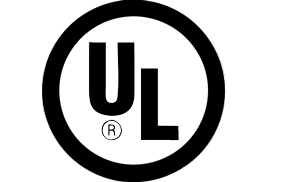 How to Buy
Contact an Arlington Sales Representative
Purchasing in Canada? Please click here to contact our Canadian Representatives.