NEW from Arlington
Non-Metallic Boxes with Covers
Flush to Floor • Both Metallic and Non-Metallic Choices
Arlington's UL Listed FLOOR BOX KITS offer installers the low cost, convenient way to put a receptacle in the floor that installs flush with the floor. Our non-metallic boxes have gasketed covers that prevent water intrusion with a choice of threaded plugs or flip lids that protect the receptacle when it's not in use. Best of all, they're oversized to hide miscut flooring! Arlington's single-gang floor box kits are available with metallic or non-metallic covers in a variety of colors and finishes. Non-metallic choices are in white, black, brown, light almond and metal choices are brass and nickel plated brass.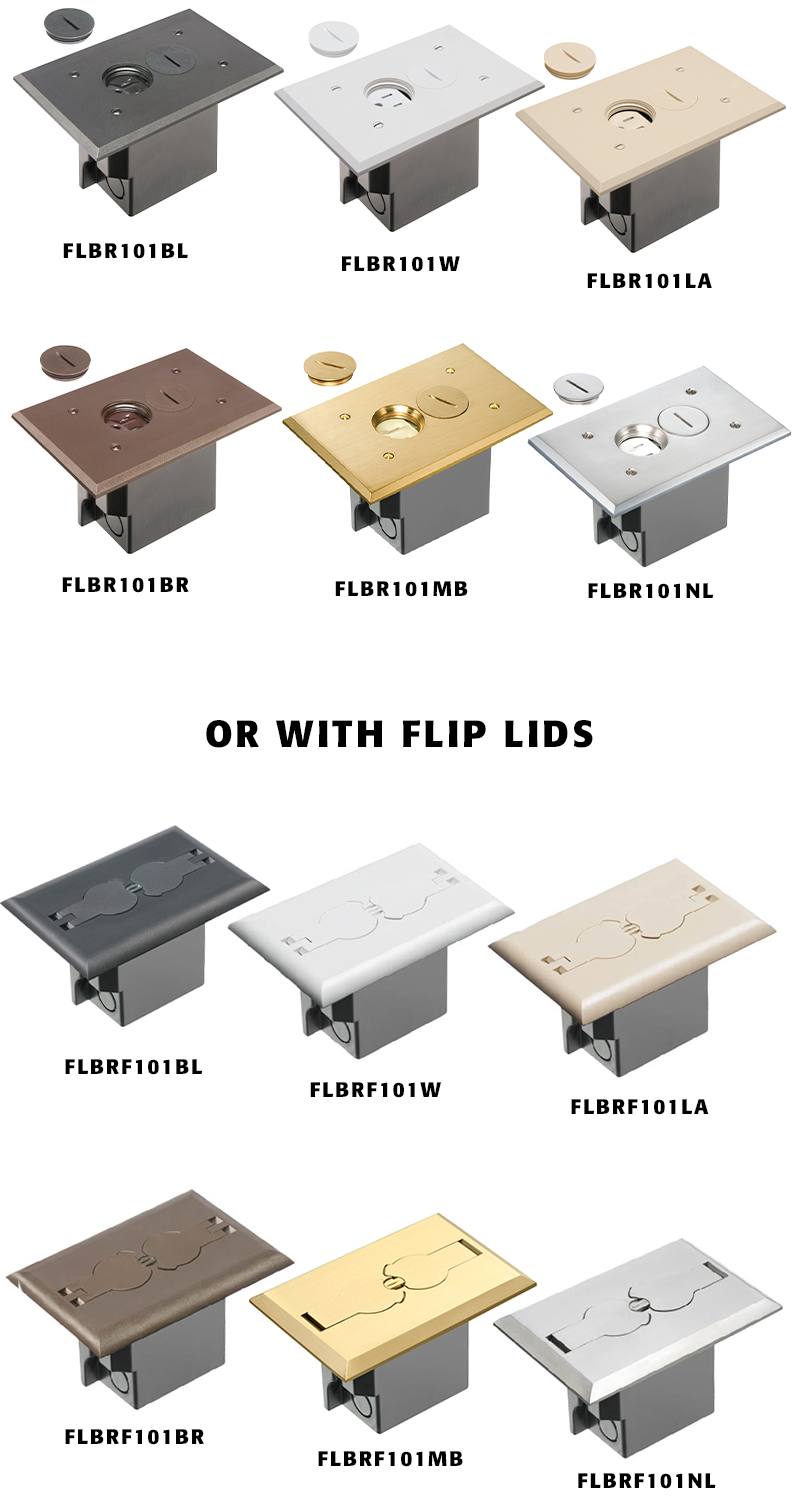 ---
Features and Benefits

• Installs flush to the floor and hides miscut flooring!
• Gasket prevents water intrusion when not in use.
• Available in multiple colors and finishes.
• UL Listed
Installation Shots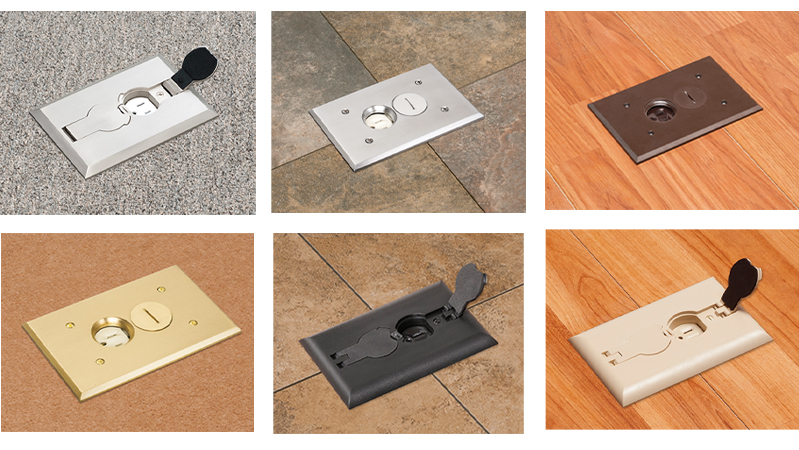 How to Buy
Contact an Arlington Sales Representative
Purchasing in Canada? Please click here to contact our Canadian Representatives.