NEW from Arlington
Pop-up Cover/Box Kits for Floors, Countertops
Our Pop-up COVER/BOX KITS give you options for installing a device flush with the floor or countertop. The kit includes a 20A receptacle that you can use – OR replace with one of your own. The gasketed, stainless steel or blackstainless TRAPDOOR COVERS look great!

---
Features and Benefits
• Fits surfaces up to 1-1/2" thick
• Easy 'No Glue' installation
• Uses standard rectangular receptacle, and GFCI, and GFCI/combination receptacles
• Passes scrub water test
• Listed as a floor box. For installation in countertops check with your local inspection authority for approval
• Ingress Protection
---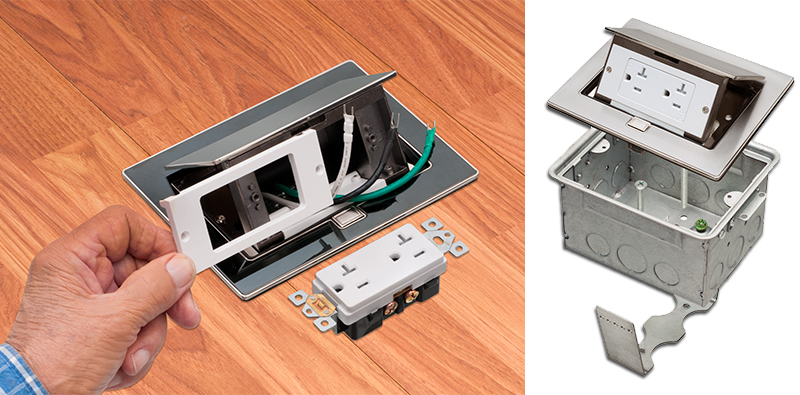 - Ships with a 20A receptacle that's easy to replace with one of your own!

How to Buy
Contact an Arlington Sales Representative
Purchasing in Canada? Please click here to contact our Canadian Representatives.