NEW from Arlington
Non-metallic Hole Cover Kits
Low Cost • Fits hole range 1-3/4" to 9-1/4" • OSHA Compliant
Arlington's non-metallic hole cover kits offer the fastest way to cover a hole – and ensure compliance with OSHA safety standards on a multi-story building site. Available in two sizes, covers come with retaining clips that allow for adjustment to fit a range of hole sizes.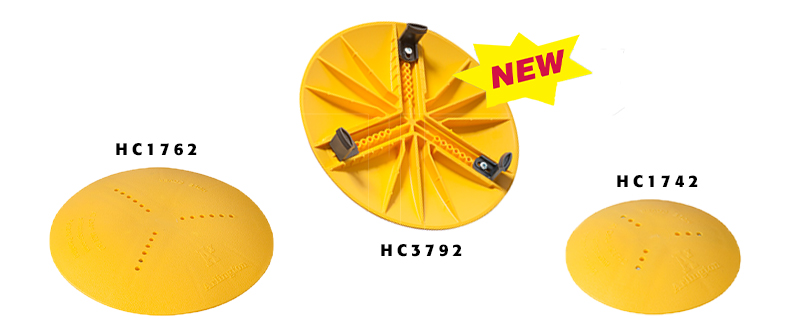 ---
Easy to install

Measure the hole to be covered. Using the size reference scale, attach the retaining clips to the underside of the cover with supplied screws. See notes above for clip positioning.
Push the assembled hole cover into the hole and adjust the fit.

*If too loose, move one of the clips slightly outward.
When necessary, remove the cover with a flat blade screwdriver.

Note: Do not use hole covers in areas with high vehicle traffic.
How to Buy
Contact an Arlington Sales Representative
Purchasing in Canada? Please click here to contact our Canadian Representatives.