NEW from Arlington
Non-Metallic ONE BOX™ for Ceiling Fixtures
For New Work or Retrofit
Arlington's ONE BOX™ for ceiling fixtures is our versatile, non-conductive box for new construction or retrofit. It side mounts to a wood or steel joist for an extra secure installation.

---
Features
• Easy installation
• Listed for fixtures up to 50 lbs
• 28.0 cubic inch round, non-metallic box
• Captive installation screws; installed NM942
cable connector
• UL/CSA Listed
• 2-Hour Fire Rating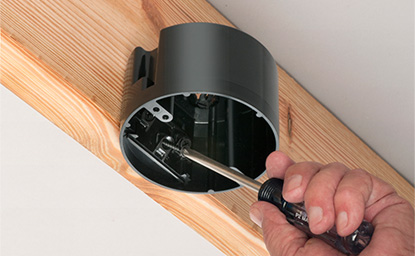 ---
Retrofit Installation
1. Determine box location. Locate joist and make
opening next to it.
2. Pull cable through installed NM942 cable
connector. Insert box into opening.
3. Mount box to side of joist using the supplied
captive installation screws.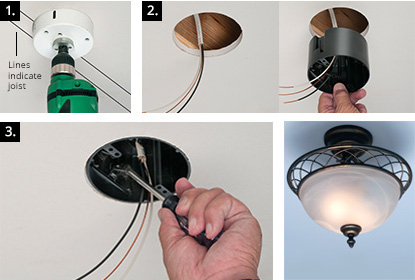 How to Buy
Contact an Arlington Sales Representative
Purchasing in Canada? Please click here to contact our Canadian Representatives.