NEW from Arlington
Solar Photovoltaic Connectors
Arlington's new Cord Grips are ideal for solar and many other jobs that require the connection of multiple cables into raceways, fittings, and combiner or junction boxes. They offer a unique cord-gripping action to separate and hold cables securely in place. The internal grommet squeezes down on the cables as the nut is tightened.

---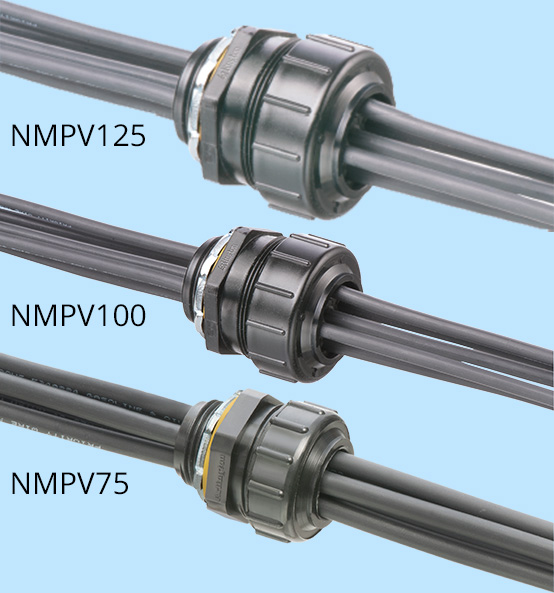 • Sizes/Capacity:
- 3/4" (NMPV75) holds up to 5 PV or
USE-2 cables
- 1" (NMPV100) holds 1-9 cables
- 1-1/4" (NMPV125) holds 1-13 cables
• For cables from .225 to
.255—ideal for #10 PV cables
• UV rated for reliable outdoor use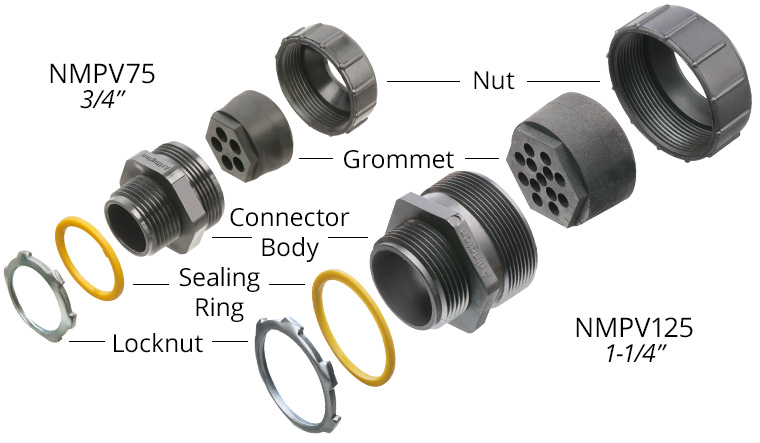 How to Buy
Contact an Arlington Sales Representative
Purchasing in Canada? Please click here to contact our Canadian Representatives.