NEW from Arlington
Non-Metallic Rainbox™
Arlington's non-metallic RainBox™ is the raintight, labor-saving solution to installing a fan or fixture exposed to the elements, inside or outside. This box eliminates the need for time-consuming field modifications. It's completely sealed so water stays out and wiring stays dry. Plus, it supports a 70lb fan or fixture securely and safely.

---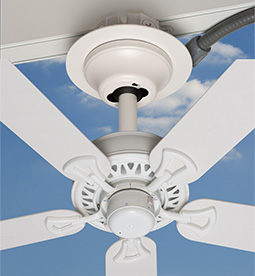 RainBox™ is perfect for any area with open exposure to wind-driven rain and water spray;
anywhere you would install a wet- or damp-rated fan. Uses include pool screen enclosures,
open porches, lanais, outdoor kitchens and eating areas, pavilions, greenhouses, barns and
more.
The oversized medallion of the FBC4225 accommodates
canopies up to 7" in diameter. UL/CSA Listed, raintight
assembly. NEC code-compliant. Completely sealed
against water, dirt, and pests—no exposed wiring.
Available in white or bronze.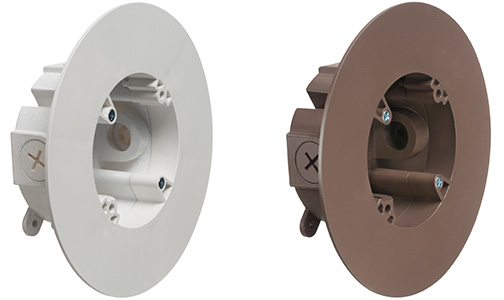 ---
Easy, Raintight Installation
Wet or Damp Areas

1. Install fitting with conduit. Seal unused openings with supplied plugs. Mount
box to structural member.
2.. Pull wire (not included).
3. Attach medallion to box with supplied #8 x 1-1/4" screws.
4. Attach fan/fixture bracket to structural member using supplied long screws
(#12 x 4"). Connect wires and install fan/fixture per manufacturer's instructions.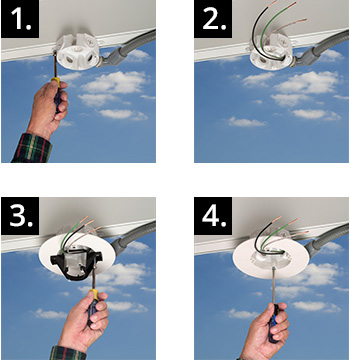 How to Buy
Contact an Arlington Sales Representative
Purchasing in Canada? Please click here to contact our Canadian Representatives.