NEW from Arlington
Heavy Duty, Non-Metallic QuickLatch™
Installed Strut Clip • For RIGID and EMT
Arlington's heavy duty NM3100 series QuickLatch™ with installed strut clip holds RIGID and EMT securely on strut. Use it like a pipe hanger. One-piece QuickLatch™ saves time, about 20 seconds per installation, thats over 33¢ each at $60.00 per hour labor rate! Fast and easy to install. Insert the hanger into the strut, twist to lock the pre-installed clip in place then tighten screw to secure QuickLatch to strut. Push RIGID or EMT into the hanger to lock it in place.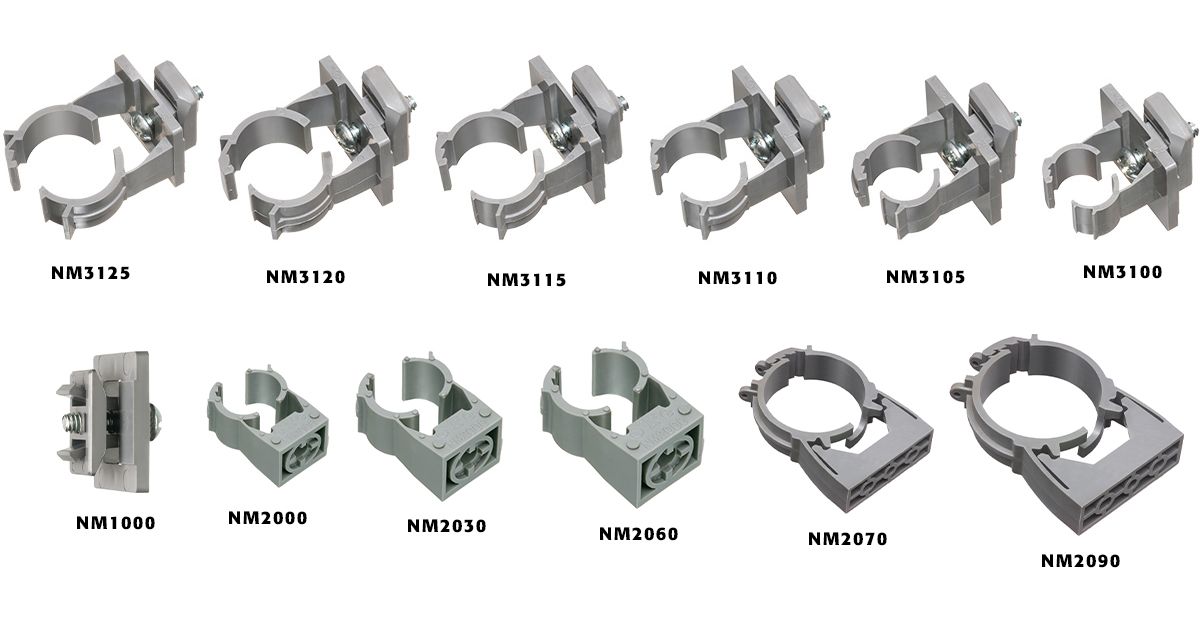 ---
Features
• Save about 20 seconds per installation, over $0.33
each at $60.00 per hour labor rate
• UV rated, corrosion resistant for outdoor use
• Mounts vertically or horizontally
• Screwdriver removal, reusable
• Listed for use in environmental air handling spaces
per 2020 NEC article 300.22(c)
• 2-1/2" to 4" hangers feature tbas with openings for
the optional securing of a cable tie.
• Costs the same as a steel pipe hanger with a bolt and nut.
• Accommodates thin walls, RIGID conduits, PVC conduits, or copper
---
Installation Instructions
1. Insert QuickLatch into strut. The strut clip
is already attached to save you time.
2. Twist QuickLatch to seat clip in strut.
3. Tighten screw for secure installation on strut.
4. Push conduit into QuickLatch to snap in place.
5. Secure installation of conduit to strut.
6. Easy screwdriver removal
How to Buy
Contact an Arlington Sales Representative
Purchasing in Canada? Please click here to contact our Canadian Representatives.