NEW from Arlington
Sliderbars
Here's the easy, NEAT way to mount single or two gang boxes between wood or metal studs. Arlington's steel SliderBar™ looks great and saves about 20 minutes per box over cutting, nailing and placing extra 2x4s. The bracket works with almost any metal box.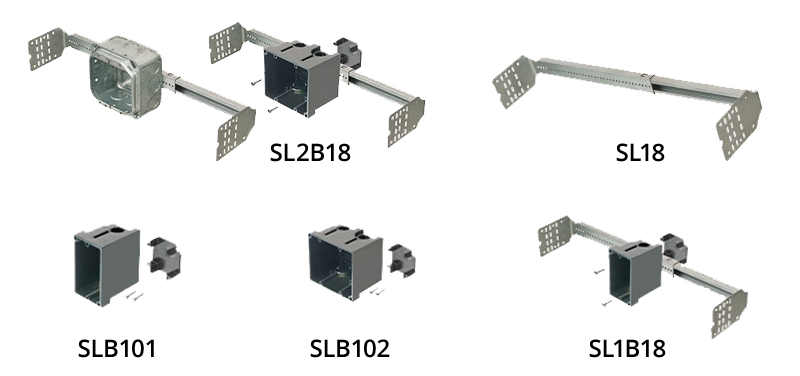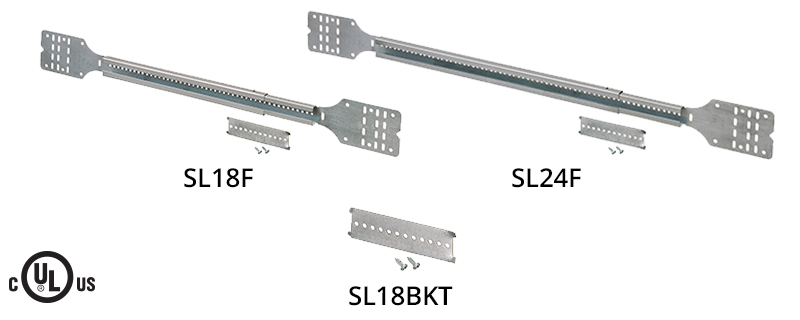 SL24F - UL Listed only.
---
Install Pre-bent SliderBars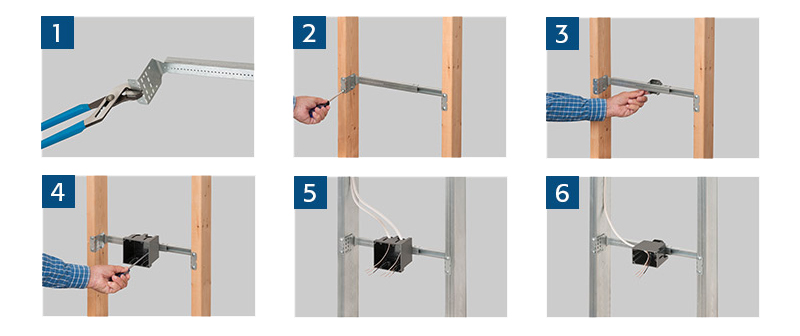 1. Bend bracket along appropriate guidline. Determine placement of SliderBar on stud.
2. Fasten SliderBar to metal or wood studs.
3. Attache the slider clip(s) which accomadates the box(es).
4. Install plastic or metal boxes on slider clip(s) with supplied screws.
5. Pull wires.
6. Single gang box mounts vertical or horizontal.
---
Install Flat SliderBars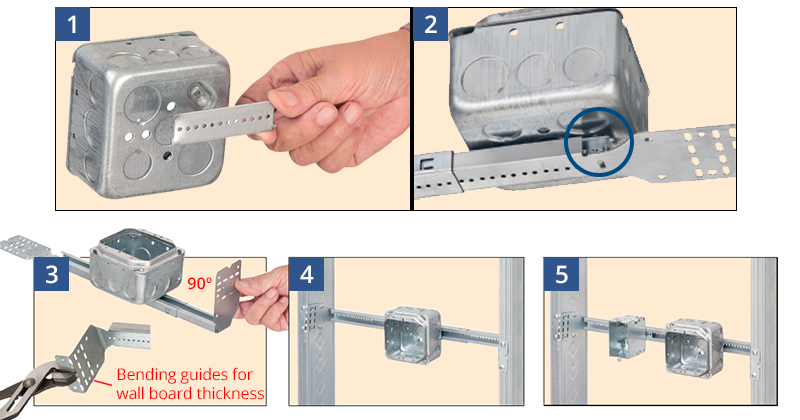 1. Attach mounting bracket to metal box with supplied screws.
2. Slide the box-bracket assembly into SliderBar channel BEFORE bending SliderBar bracket ends.
3. Temporarily attach box to bar. Bend SliderBar bracket ends 90°, forward or back. Bend bracket ends again at the mark for desired wall board thickness.
4. Mount SliderBar on studs with #8 x 1/2" screws. Position box on bar. Tighten screws inside box.
5. Use a SL18BKT mounting bracket to add another metal box to SliderBar.
How to Buy
Contact an Arlington Sales Representative
Purchasing in Canada? Please click here to contact our Canadian Representatives.