NEW from Arlington
TV Bridge™ Kits
Save time and money with our new TV Bridge™ Kit with low profile boxes (TVL2508K). Our all-in-one package includes all the connections and boxes you need, ideal for flat-screen TV installations (LED, LCD, Plasma) on 1/2" or 5/8" drywall with wall cavity depths 3/4" and larger. Use our low profile kit for retrofit installations when using furring strips on concrete block walls, or use between studs as small as a 2" x 2".
Our new TV Bridge™ II Kits are the easiest, fastest way to install a flat TV flush against the wall. Each kits includes two boxes and all the necessary connections. Installation is faster, because we've done the advance assembly work for you! You'll receive a fully assembled, recessed box, with pre-wired receptacle, device, flexible cord and cord grip. With multiple options (TVBRA1K-TVBRA3K), simply choose your requirements: single-gang power, or two-gang power and low voltage. Plus, we offer an angled kit (TVB712BK) to accommodate large plugs and cables. Whichever your need, we're sure to have the right product for your next project.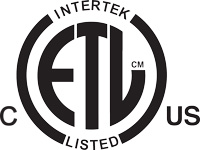 TV Bridge™ II Kits


Hide your cables behind the wall and mount your flat-screen TV flush against the wall quickly and easily. Each kit ships pre-wired and includes all the needed connections to complete your next project fast! Choose your power and low voltage requirements: one-gang power or two-gang power and low voltage.
TVL2508K TV Bridge™ Kit


Use our TVL2508K when mounting flat panel TVs on shallow walls. Installation is quick and easy, simply cut the two openings in the wall near a power source. Also, there's no need to run power from a panel box or to cut into framing members.

Plus, there's ample room inside for multiple cables and brackets for tying them off. Our extra sturdy mounting wings hold the boxes secure against the wall for a great finished look.
Angled TV Bridge™ II Kit


Our TVB712BK offers an angled power side, to accommodate larger plugs and cables. Each ships pre-wired and includes all necessary connections.



How to Buy
Contact an Arlington Sales Representative
Purchasing in Canada? Please click here to contact our Canadian Representatives.