NEW from Arlington
Fan/Fixture Boxes for Cathedral Ceilings, FB900 Series
For Centered Installations on Cathedral Ceilings
Arlington's FBX900 Fan and Fixture box provides a perfectly centered installation between two rafters, even if the desired mounting point is not centered on the rafters! Get a centered and safe installation that saves time and money with this series!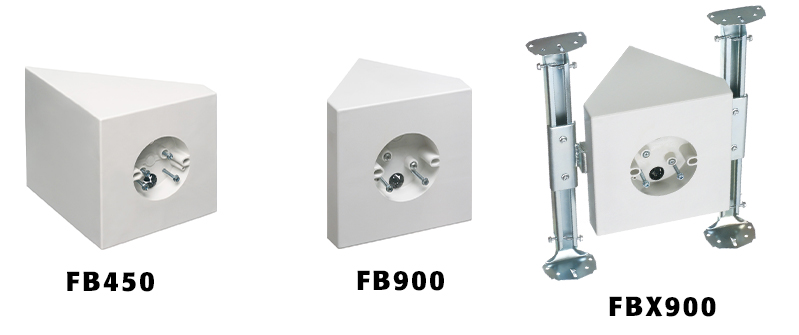 ---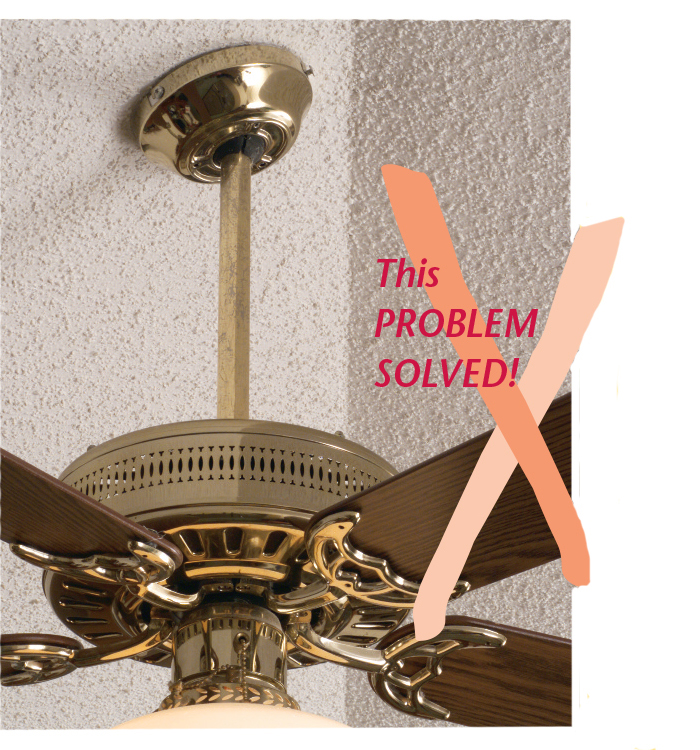 Features and Benefits

• Expandable brackerts hold the box securley between joists.
Eliminating the need to cut and nail 2x4s to center the fan/fixture.
• Large 8" square mounting surface handles fans with large canpoies.
• Taller sides fit cathedral ceilings with angles greater than 80°.
---
Installation Instructions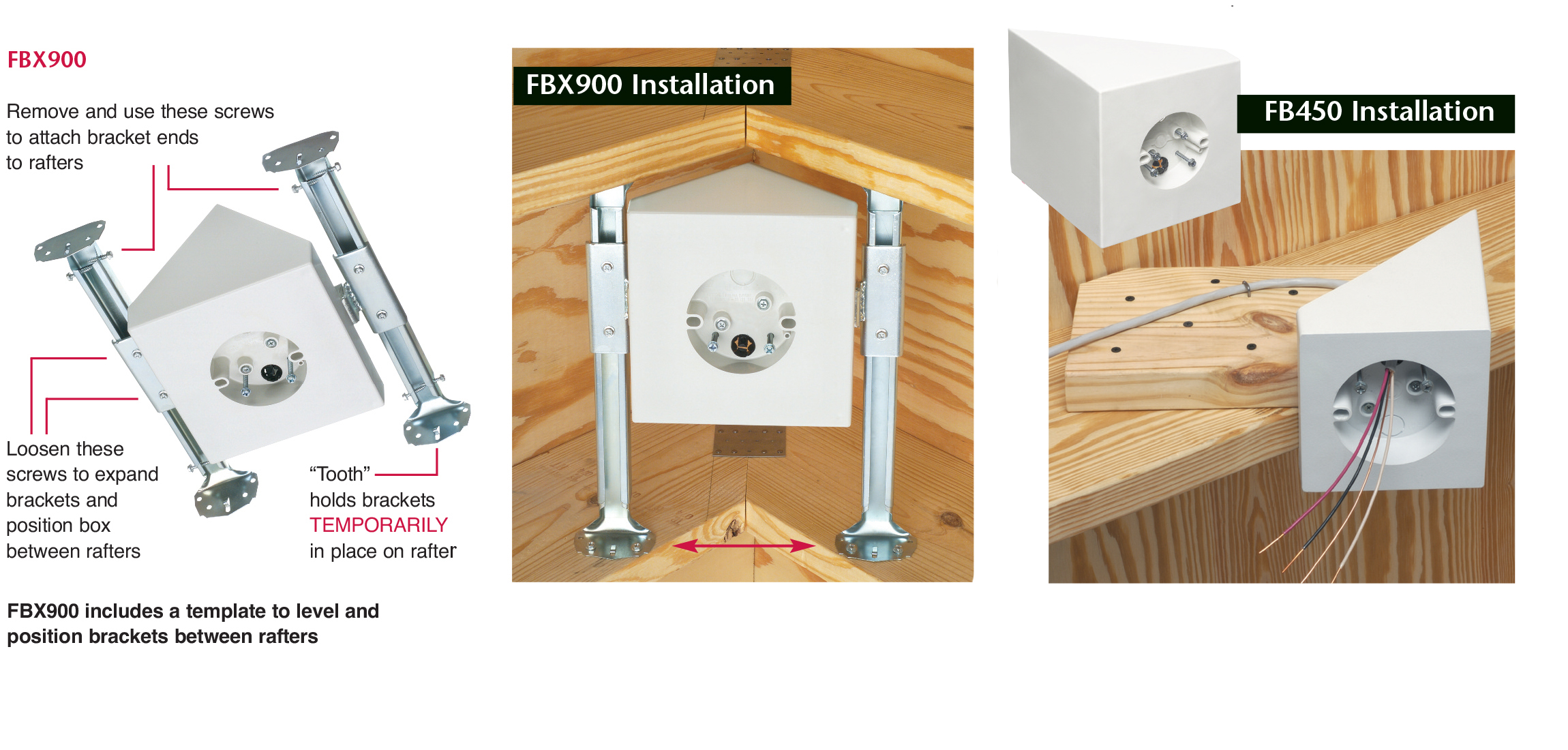 For proper fan/fixture installation use supplied template to level and position brackets between rafters. Remove captive screws on sides pf brackets and use to attach FBX900
Cut a 2x8 approximately 18" long and then install FB450 on 2x8 allowing it to extend 8" - 10" past the box. Keep bottom of box level with the short side toching the rater. Nail or screw assembly to rafter.

Cut a 2x4 approx 14" long to span rafters. Install FB900 in center, then attach the 2x4 to the rafters keeping the bottom of the box level and short sides of the box touching the angled rafters.
Loosen the screws noted above. Slide box along brackets to center it between rafters and then tighten screws. Install wires.
Cut and position drywall to fit around the box (NOTE: captive screws in box). Install fan or fixture per manufacturer's instructions using captive installation screws.
Installation Shots


How to Buy
Contact an Arlington Sales Representative
Purchasing in Canada? Please click here to contact our Canadian Representatives.